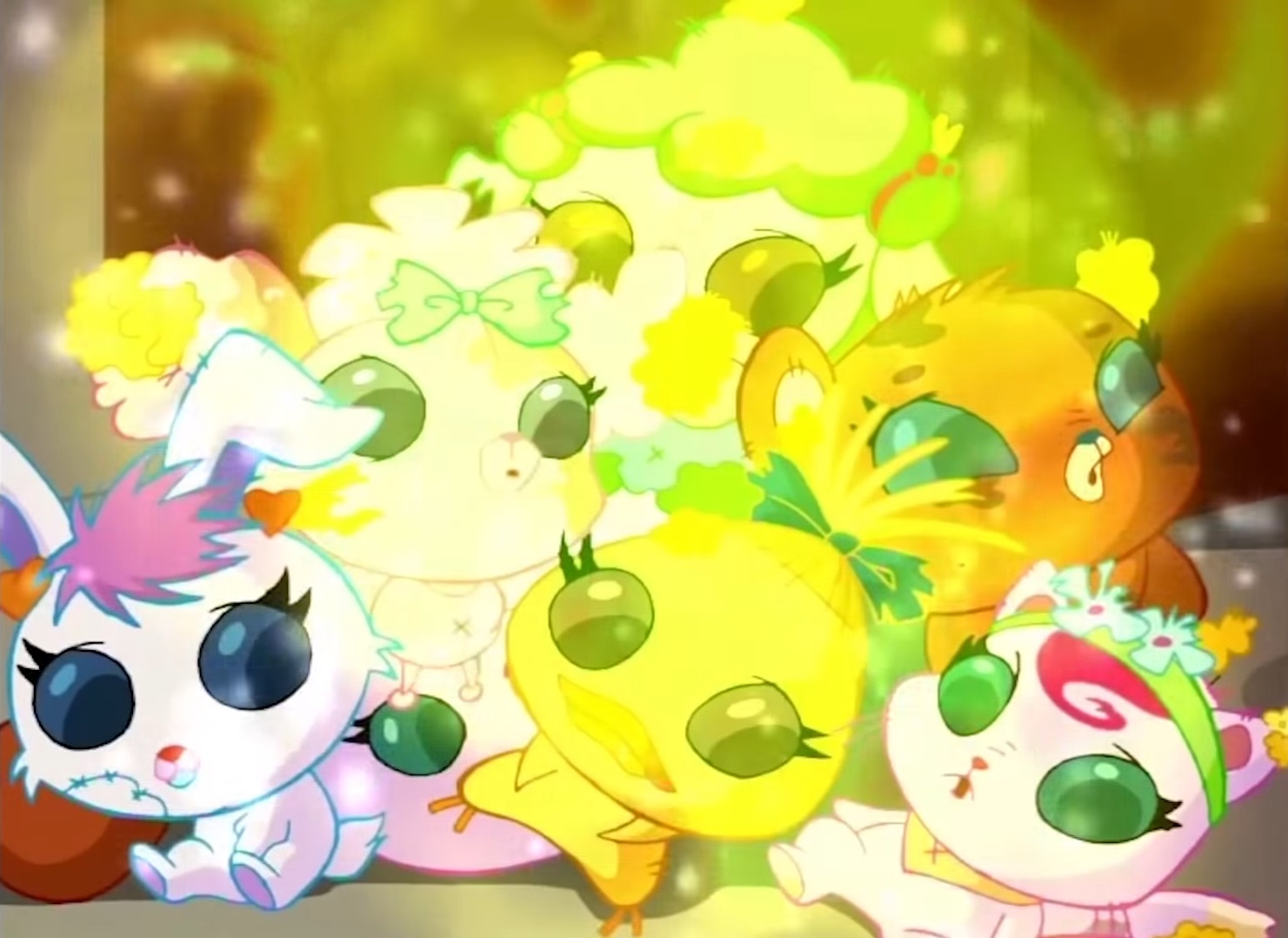 Oni su prvo bili samo igracke, pa ih je onda Flora pretvorila u zive. Glavni su:
1) Belle (Bloomin)
2) Ginger (Stellin)
3) Coco (Florin)
4) Pepe (Musin=
5) Chicko (Tecnin)
6) Milly (Laylin)
Of Natural Beauty. ♥
'So come and face me now
Here on this stage tonight
Let's leave the past behind us
Eye for an eye, why tear each other apart?
Please tell me why, why do we make it so?
I look at us now, we only got ourselves to blame
It's such a shame
Tell me
How many times can we win and lose?
How many times can we break the rules between us?
Only teardrops. '

MagicDreams

Moderator





Datum rođenja

: 12.08.1999


Broj poruka

: 8092


Datum upisa

: 03.11.2009


Godina

: 19


Lokacija

: World of dream...




---
Dozvole ovog foruma:
Ne možete
odgovarati na teme u ovom forumu